| | | | |
| --- | --- | --- | --- |
| Compliments and Suggestions | | | |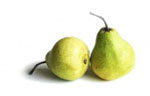 2020Media is committed to providing a good quality service which is fair to all. We will do our best to make sure everyone receives the same good standard of service.
If you think:
you have a suggestion which will help improve the service let us know.
We promise to:
take your suggestion seriously
investigate it thoroughly
let you know the outcome of this investigation
How to make a complaint
If something goes wrong, please talk to the person concerned, for example account manager. Give them a chance to put it right. If we can put the matter right immediately we will do so.
If you are not happy with the result, contact the Manager of the service concerned. You can do this by telephone, by visiting our offices (you can bring a friend with you if your wish, or arrange for someone else to state your case for you), or in writing. If you write to us, remember to give us the name of the person to whom you first complained and tell us what we could do to put things right. If you need help or advice please ask a member of staff.
Reviews
These are independent review websites.