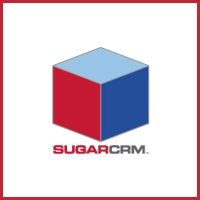 UK SugarCRM Hosting from the hosting experts! Sugar, the market leading commercial open source CRM application, delivers a feature-rich set of business processes that enhance marketing effectiveness, drive sales performance, improve customer satisfaction and provide executive insight into business performance.
Robust and reliable, this package fully supports SugarCRM 5.x and now the new SugarCRM version 6 release. Disk quotas and Bandwidth that 90% of our clients do not exceed ensures peace of mind. This package can be easily upgraded in the future and already includes PHP5 and MySQL support
Our hosting experts will even install & setup SugarCRM to get you started!


Key Features Sugar CRM system
SugarCRM 5.x, 6.x
Pre-installed SugarCRM
CRON enabled
Dedicated Virtual Server
Bandwidth 10GB per month
Email (for use with your domain) 15 POP3/IMAP mailboxes (upgradeable)
Webmail access for all mailboxes
Choice of Managed or Control Panel
Support 24/7 Email and Telephone Support
Immediate acknowledgement
SugarCRM Hosting Experts
Domain Name Use your own domain, or register
with 2020Media
Free transfer of existing domain names
3 sub-domains at no extra charge
3 domain aliases at no extra charge
Extra Features Control Panel
Webstats
Password protected pages
Full logging available
Optional Extras Choice of MySQL version
Microsoft SQL Server
SugarCRM Forums

Additional Bandwidth
Additional Disk Space

Virus Scanning of Email
(comes as standard on Managed email)
Outbound email service 250/1250/12500
emails/day

SSL hosting with private SSL certificate
Search Engine optimisation advice