2020Media.com partners with Microsoft to offer web development software at no upfront cost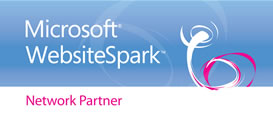 Get fast, easy, and immediate access to current full-featured Microsoft development tools, platform technologies, and server products to compliment your Windows Hosting with 2020Media
WebsiteSpark provides software licenses that you can use for three years at no cost. Once enrolled, you can download and immediately use the following software from Microsoft:
3 licenses of Visual Studio 2008 Professional Edition
1 license of Expression Studio 3 (which includes Expression Blend, Sketchflow, and Web)
2 licenses of Expression Web 3
4 processor licenses of Windows Web Server 2008 R2
4 processor licenses of SQL Server 2008 Web Edition
You can use your licenses with our hosting service for either dedicated or virtual dedicated servers to host your sites on.
Who can join?
WebSiteSpark is available to independent web developers and small web development companies. The only two requirements to join the program are:
Your company builds web sites and web application on behalf of others.
Your company currently has less than 10 employees.
If you meet these requirements you can visit the WebsiteSpark website and sign-up today.
It enables you to get software, support and business resources from Microsoft at no cost for three years, and enables you to expand your business and build great web solutions using ASP.NET, Silverlight, SharePoint and PHP, and the open source applications built on top of them.