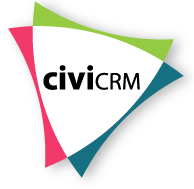 UK CiviCRM Hosting from the hosting experts! Robust and reliable, this package fully supports CiviCRM 3.x and 4.x. Disk quotas and Bandwidth with soft limits ensures peace of mind. This package can be easily upgraded in the future and already includes PHP5 and MySQL support.
Our hosting experts will install & setup CiviCRM to get you started!
If you have a CiviCRM site elsewhere we can help migrate your site with no downtime.


CiviCRM is a free, libre and open source software constituent relationship management (CRM) solution. CiviCRM is web-based, internationalized, and designed specifically to meet the needs of advocacy, non-profit and non-governmental groups. See What is CiviCRM

Free modules include 'CiviCONTRIBUTE' for online fundraising and donor management, 'CiviEVENT' for online event registration and participant tracking, and 'CiviMAIL' for personalized email blasts and newsletters. New features in 2012 include CiviMobile and support for WordPress.

For larger organisations, we offer virtual and dedicated servers - please contact us to discuss your needs.




Key Features CiviCRM constituent relationship management
CiviCRM 3.x and 4.x
Pre-installed CiviCRM on Joomla!® or Drupal
Now available on WordPress too
Help getting you started
Email (for use with your domain) POP3/IMAP mailboxes
Webmail access for all mailboxes
Choice of Managed or Control Panel
Support 24/7 Email and Telephone Support
Immediate acknowledgement
CiviCRM Hosting Experts
Domain Name Use your own domain, or register
with 2020Media
Free transfer of existing domain names
3 sub-domains at no extra charge
3 domain aliases at no extra charge
Extra Features Control Panel
Webstats
Password protected pages
Full logging available
Optional Extras Choice of MySQL version

CiviCRM addons installed

Additional Bandwidth
Additional Disk Space

Virus Scanning of Email
(comes as standard on Managed email)
Outbound email service 250/1250/12500
emails/day

SSL hosting with private SSL certificate
Search Engine optimisation advice