Information about CiviCRM, and how hosting from 2020Media can help your organisation.
What is CiviCRM?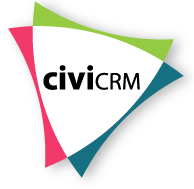 CiviCRM is a powerful contact, fundraising and CRM system. It allows an organisation to record and manage information about the various people and other organizations it deals with from supporters to vendors. These include volunteers, activists, donors, employees, clients, attendees and vendors. CiviCRM is more than just an address book, it also allows you to track your interactions with people and organizations and to get them to engage with, and potentially give money to, your organization through your website. The information you gather is all stored in one place but you can access it from almost anywhere.

CiviCRM focuses on the needs of non-profits. CiviCRM emphasizes communicating with individuals, community engagement, managing contributions, and administering memberships [From Introduction to CiviCRM]
Who uses it?
CiviCRM is used by the likes of Amnesty International, the London Cycling Campaign and the Helplines Association. It's mainly used by charities and non-profits, but can also be used for community organisations, schools to interact with parents, housing assocations to communicate with residents - the list is endless.
What does 2020Media offer?
2020Media is a well established (founded in 1999), UK based, web hosting company. We specialise in offering hosting support for open source applications like CiviCRM (and it's parent framework Drupal or Joomla). This means rather than just getting an off the shelf install of CiviCRM without any support, 2020Media offers a customised install of the software, setup and initial configuration all free of charge with any hosting plan. We take time to understand what our clients wants from CiviCRM and advise on the best way of implementing their organisational goals.
2020Media is also active in the open source technology scene and our knowledgable IT staff are encouraged to keep up to date with the latest developments in CiviCRM through participation in local user groups, seminars and online forums.
Features of CiviCRM
Key Features
Unified View. Store information about every constituent: individuals, organizations and households and your interactions with them.
Social Sector by Design. CiviCRM was designed from the ground up for non-governmental organizations that engage in advocacy, community and political organizing, and non-profit work.
Seamless Integration. CiviCRM integrates directly into popular open source CMS packages Drupal and Joomla, providing a streamlined user experience.

The latest release of CiviCRM offers many enhancements but we wanted to highlight one or two features that are extend the contact management functions.

Tickets

CiviEvent can be used to manage event ticketing. You can sell or register tickets through your website, keeping track of the numbers; offering discounted early-bird rates and support groups. CiviCRM will also format a print out for use at the event so you can mark off attendees, if you can't access the internet and do it online. This information feeds back into your contact's profiles and so helps you target more effectively.

Email

CiviMail is a function that is used to manage mailing lists and includes most of the features of dedicated email marketing software. These include

Delivery and 'read' tracking
Templates - create a generic structure that can be reused when sending emails
Personalised text in each email, such as a persons name
Fast reliable sending of high numbers of messages

Case Study - Imports

Integration with existing database or Excel documents is a common challenge facing organisations looking to update their supporter/client management. Most people import from CSV files. Most database and spreadsheet applications (e.g. OpenOffice.org Calc, Google Spreadsheets, Microsoft Excel) can create and manipulate files in this format. It is often easier to view and clean your data when it's in a CSV file than while it's still inside your old database.

Each item in an existing database will map to a field in CiviCRM. So its worth testing your data import with a small subset of your records. After importing the test set, visit the records within CiviCRM and ensure that the data was imported and functions as you expected.

There are a number of companies offering support services for CiviCRM, and there are a number of reliable companies who host with 2020Media. We'll be delighted to put you in touch if you need help putting together a finished website design and integrating CiviCRM with your database.

Pricing

CiviCRM is available free of charge, installed and working, on any of 2020Media's hosting plans. This means the monthly cost can be as low as £3.75+vat (£45+vat/year), well within the reach of almost all organisations. Because of the amount of data generated in CiviCRM, our recommended hosting plan is 'Everyday'. Pricing for Everyday is just £9.99+vat/month.

Screenshots

CiviCRM Dashboard

---

CiviCRM Contact search

---

CiviCRM Membership Tabs

Contact Us

Want to know more about 2020Media or CiviCRM? Please Contact us