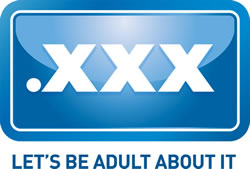 Businesses, brands, celebrities can now block their names from causing embarrassment in the new .xxx domain
The new .xxx domain is intended for adult entertainment and related content. Brand owners outside the industry had until 28 October 2011 to apply to protect the use of their trade marks as an .xxx domain by using an 'opt out' blocking process. Now that the domain is on general sale, protective registrations are the only option. Whilst defensive registrations may not be your usual strategy, many consider the .xxx domain to be a top-level domain ("TLD") which requires a different approach.
For those who are non-members of the adult Sponsored Community, accredited registrars will accept applications for non-resolving .XXX domain names. The intention is to protect their intellectual property for personal domain names, company domain names, product domain names, etc. that didn't have prior qualifying rights under Sunrise A or Sunrise B.
It's not too late to register a blocking .xxx domain. The process is similar to normal domain registration, and 2020Media will take care of the whole process for you.
2020Media is ready to process applications now, please contact us to find out more.