If you are looking for a reliable and affordable UK hosting service for your OJS journal, you might want to check out 2020Media. 2020Media is a UK-based company that provides OJS hosting solutions for academic journals of all sizes and disciplines.
What is OJS?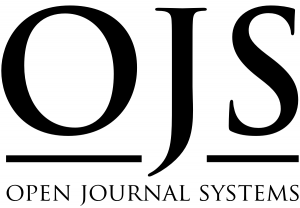 OJS stands for Open Journal Systems, a free and open source software application that allows publishers and authors to easily manage all facets of their online publishing workflow, spanning from building a journal website to various management tasks involved, including editing, submissions, publications, academic peer-reviews, and the archival of journals .
OJS is developed by the Public Knowledge Project (PKP), a non-profit organization that aims to improve the quality and reach of scholarly publishing. OJS is used by over 10,000 journals worldwide and supports multiple languages, formats, and standards.
Why choose 2020Media for OJS hosting?
2020Media is one of the leading OJS hosting providers in the UK, with over 20 years of experience in web hosting and domain registration. 2020Media offers a range of OJS hosting plans that suit different needs and budgets, starting from £5.95 per month.
Some of the benefits of choosing 2020Media for OJS hosting are:
Fast and secure servers located in London
Free installation and migration of OJS
Free SSL certificate and regular backups
Generous bandwidth and disk space
24/7 technical support and customer service
Access to OJS updates and plugins
Compliance with DOAJ criteria and other indexing services
Why choose UK servers for your UK journal?
If your journal is based in the UK and targets a UK audience, it makes sense to choose a UK hosting service that has servers located in the UK. This way, you can ensure that your journal website loads faster and performs better for your visitors, as there is less latency and distance between the server and the user. Faster loading times can improve your user experience, engagement, and retention, as well as your search engine rankings and visibility.
Moreover, choosing UK servers for your UK journal can also help you comply with the local data protection laws and regulations, such as the GDPR. By hosting your journal data on UK servers, you can avoid potential legal issues or fines that might arise from storing your data outside the UK or the EU. You can also reassure your visitors that their personal information is safe and secure with you.
Therefore, choosing UK servers for your UK journal can bring you many benefits in terms of speed, performance, security, and compliance. That's why 2020Media is the ideal choice for UK journal publishers who want to host their OJS journals on UK servers.
How to get started with 2020Media?
Getting started with 2020Media is easy and hassle-free. All you need to do is:
Choose an OJS hosting plan that suits your needs
Register a domain name through 2020Media or transfer your existing one
Fill out a simple online form with your journal details
Wait for 2020Media to install and configure OJS for you
Start publishing your journal online with OJS
If you have any questions or need any assistance, you can contact 2020Media anytime via phone, email, or live chat. They will be happy to help you with any issues or queries you might have.