Who we are
We're a UK based Internet Services Company specialising in Hosting.
An Established Company
We were founded in March 1999 and initally offered web hosting on shared servers and domain registration. Java hosting was an early service that set us apart from other hosting companies of the time (and now!) and this was joined with ColdFusion hosting a few years later.
Over time we become a RIPE member and accredited domain registrar, and took our our own contracts for multihoming, datacentres and so on. Our offices have always been based in London and so has our datacentre equipment. This allows us to get on site quickly in case of emergency.
Innovative and Forward Looking
Having weathered the dotcom bubble and burst of 2000-2001, 2020Media had kept pace with all aspects of internet development. From technical innovation to internet governance, we get involved in shaping the internet of tomorrow. New services are always being developed and improvements made to our network and infrastructure to make it more resilient in a age where cybersecurity is ever more important.
Stable and Reliable
Past and present clients include Barratt Homes, Age Concern, several County Councils and Government Departments – along with thousands of small and medium size organisations. The company is entirely self funding and profitable providing its clients with quality hosting services at honest prices and the security of knowing that your web site is not at the beck and call of a bank loan or a hedge fund.
Climate-Change Aware and Carbon Neutral
Since 2008 when we first started planting trees, 2020Media has sought to offset our carbon footprint, as well as reducing our  greenhouse gas emissions.  Whilst we try to reduce our carbon emissions as much as possible with our green servers and choice of datacentre, we recognise that 100% neutrality is not attainable without carbon offsetting. That's why we plant a tree to offset the carbon on every server rented from us. All carbon in the service we provide is offset through UK tree plantations.
Infrastructure Datasheet
A brief outline of our world-class infrastructure

Telehouse
Our servers are located in Telehouse London Docklands. This was the first purpose-built datacentre in Europe and to this day offers unrivalled connectivity, security and resilience.


Multi-homed
Our networked is multi-homed – this means we connect to multiple upstream backbone providers with instant failover and load balancing between them.


IPv4 resources
We joined RIPE NCC (the Réseaux IP Européens) in 1992 and maintain and control our own large IP address pool. This means we'll never run out of IPv4 addresses.


Accreditations
Our datacentre environment adheres to relevant internationally recognised accreditations such as ISO 9001:2008 (Quality Management system), ISO/IEC 27001:2013 (Information Security Management). More details on request.


Disaster Recovery
We have a detailed Disaster Recovery plan for all aspects of our business.


Service Level Agreement
Service level agreements are available on Managed Services and are bespoke to each client. A sample SLA is available on request.
Our Values
We believe in providing the best solution at the lowest possible cost to all our customers. We aim to have 100% happy customers. We love doing what we do and we want our customers to love us too!
Money Back Guarantee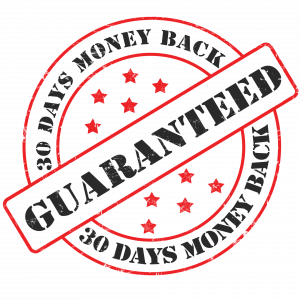 We believe in you having the choice. Thats why we offer so many services to pick and choose from.
We're so confident our services will fit your needs that we're offering a 30 day money back guarantee* on all yearly hosting services. If you're not delighted, we'll give you your money back, no questions asked.
All we'll charge you for are any bandwidth, domain names or activation fees, or any upgrades ordered after the service has been provided.
Happiness or your money back.
How it works
Available to new customers and existing customers taking a hosting service for the first time. Does not affect your statutory rights.
* For payments already made, we will normally refund by the same method as payment was tendered. For services that were invoiced but not yet paid, a credit note will be issued.