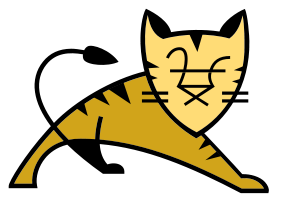 SALE NOW ON - HALF PRICE TOMCAT HOSTING FOR 6 MONTHS FOR NEW CUSTOMERS

2020Media is the UK's oldest and most successful Java Host and now offers Java servlet hosting packages for all versions of Apache Tomcat. All our plans include private Tomcat instances (no sharing!) and full control.
Apache Tomcat version 8 implements Servlet 3.1 and JavaServer Pages 2.3 specifications, and includes many additional features that make it a useful platform for developing and deploying web applications and web services.
Tomcat 8 is aligned with Java EE 7. In addition to supporting updated versions of the Java EE specifications, Tomcat 8 includes a number of improvements compared to Tomcat 7, in particular a single, common resources implementation to replace the multiple resource extension features provided in earlier versions. This includes support for Java Servlet 3.1, JavaServer Pages 2.3, Java Unified Expression Language 3.0 and Java WebSocket 1.0.
Follow the links below to find out more about our main hosting plans. However if you have a particular requirement, please contact us