Another Brother is a popular coffee shop in Putney, London, that serves coffee and brunch in a bright and sunny corner spot opposite Wandsworth Park. It was set up by two brothers who also run Glasshouse Coffee, another great café across the river in Fulham.
But this morning, disaster struck. Their existing Wifi service went offline with no warning, leaving them and their customers without internet access. They needed a quick and reliable solution to get back online and keep their business running smoothly.
That's when they called 2020Media, the Wifi service provider company that delivers fast and affordable Wifi hotspots to businesses across London. We understand how important it is to have a stable and secure Wifi connection for your work and leisure needs, especially in these challenging times.
We responded to their call immediately and arrived at their location within the hour. We brought with us a fully configured Wifi hotspot that was ready to plug and play. We installed it in a discreet and convenient spot in the café, connected it to their existing network, and tested it to make sure it was working perfectly.
Within minutes, Another Brother was back online, with a Wifi hotspot that offered faster speeds, wider coverage, and better security than their previous service. Their customers were delighted to be able to browse the web, check their emails, and stream their favourite shows while enjoying their coffee and brunch. And the owners were happy to have a Wifi service that was reliable, affordable, and easy to manage.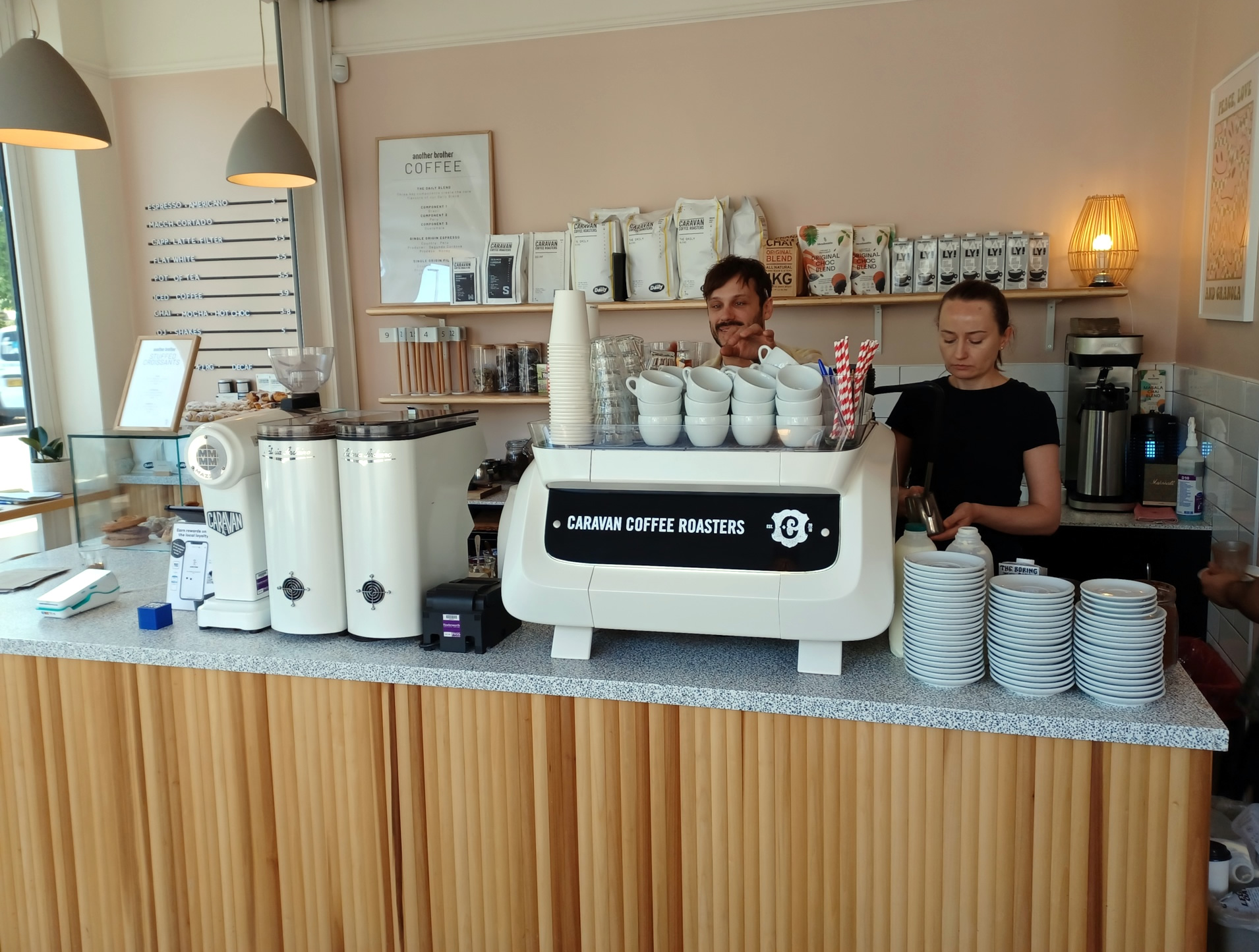 We are proud to have helped Another Brother with their Wifi needs and to have added them to our growing list of satisfied customers. If you are looking for a Wifi service provider that can deliver high-quality Wifi hotspots to your business in London, look no further than 2020Media. We are here to help you with any Wifi issues you may have, 24/7. We cover the whole of the UK and for business based in London, we offer an on-site install service.
Contact us today for a free quote and a free trial of our Wifi hotspot service. And don't forget to visit Another Brother for some amazing coffee and brunch!